Brands of Inspiration are organisations with positive stories to tell
Abundance offers investments that create something good for the environment and society, and a good financial return too. We let you invest directly in a range of businesses and projects that put your money to work building a future you can be proud to have shaped.
Facebook: AbundanceInvestment
Twitter: @abundanceinv  Linkedin: abundance

Ecotricity was founded in 1995 as the world's first green energy company. On average over the past 11 years, Ecotricity has invested more per customer in building new sources of green electricity than any other energy company in Britain.
Switch to Ecotricity and they will give £50 to Positive News. Plus you'll receive a free LED bulb kit (worth £30) and potentially save up to £65 per annum on your electricity bill.
www.ecotricity.co.uk/positive-news
Call: 0800 302 302 and quote POS1    Facebook: /ecotricity    Twitter: @ecotricity

With the new Triodos Current Account or a savings account, your money can support projects that benefit people and the planet. From educational equality entrepreneurs like Jamie's Farm in Wiltshire, to community housing projects and care providers – join the change.
Receive an 18-month free subscription to Positive News magazine when you open a Triodos account and deposit £100
www.triodos.co.uk/positivenews
Call: 0800 328 2181    Facebook: /triodosbankuk    Twitter: @triodosuk
Interest rates may change. Tax savings depend on circumstances. One subscription per new Triodos customer, for you or a friend. Terms and conditions apply. The current account can be opened by any UK resident aged 18 or over who meets the eligibility criteria.
Triodos Bank NV (incorporated under the laws of the Netherlands with limited liability, registered in England and Wales BR3012). Authorised by the Dutch Central Bank and subject to limited regulation by the Financial Conduct Authority and Prudential Regulation Authority. Details about the extent of our regulation by the Financial Conduct Authority and Prudential Regulation Authority are available from us on request. Firm reference number 183366. Registered office: Triodos Bank, Deanery Road, Bristol BS1 5AS. VAT reg no 793493383.
The herbs in Pukka's teas and supplements are 100% organic. Even the string on each teabag is organic. For Pukka, organic is a way of living lightly on the planet and giving back as much as the organisation takes. In fact, protection of the environment is so important to Pukka that each year they commit 1% of their turnover to environmental causes.
Call: 0845 375 1744    Facebook: /Pukkaherbs     Twitter: @Pukkaherbs    Instagram: Pukkaherbs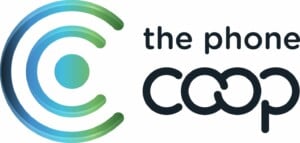 The Phone Co-op is the only telecoms co-operative. Rather than serving a few shareholders, it is 100% owned by its customers. With honest, transparent prices and UK-based customer service, the Phone Co-op is here to provide you with the best possible broadband, phone and mobile services. Take advantage of their unlimited broadband introductory offer at just £22 a month including line rental. Or, try their competitive mobile bundles with a brand new smartphone including the ethical choice, Fairphone 2.
Switch today and get £20 off your first bill, while 6% of your monthly spend will go to support Positive News.
Call: 01608 434000 and quote Positive News    Facebook: /ThePhoneCoop    Twitter: @phonecoop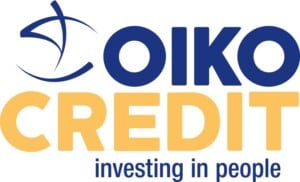 An investment that's just your cup of tea
Thanks to investment in Oikocredit by people like you, our social enterprise partner Ambootia has the financial backing it needs to turn around struggling Indian tea estates; farm organically and provide workers with fair, secure wages, as well as housing, food and clothing. Established in 1975, Oikocredit invests over €1bn every year in more than 800 social enterprise partners like Ambootia, in the developing world. So, you really can change lives when you invest for people, planet and profit through Oikocredit.
www.oikocredit.org.uk  | 020 8785 5526
Facebook: @oikocredituk     Twitter: @oikocredituk    Instagram: @oikocredituk
Conditions apply and your investment is at risk. It is not covered by a financial compensation scheme and is potentially illiquid.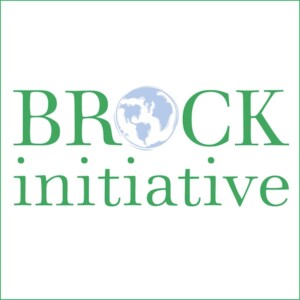 The Brock Initiative is a wildlife film project that offers more than 80 films to watch online for free. The initiative is led by wildlife filmmaker Richard Brock, whose Winners and Losers film series aims to inspire you to take action on wildlife conservation. Brock's credits include work on the landmark series Life on Earth and The Living Planet alongside David Attenborough.
YouTube: brockinitiative  Facebook: winnerslosersfilms   Twitter: Brock Initiative
About Brands of Inspiration
Brands of Inspiration is a way for organisations to connect with our audience and create a positive media footprint. In exchange for financially supporting our journalism, Positive News provides our Brands of Inspiration partners with exclusive promotional opportunities. These include unique partner pages in our print magazine, and branded content. We only partner with organisations that inspire us through their positive impact, and we do not offer traditional advertising.
Become a Brands of Inspiration partner
 Connect with an audience who care, let us shine a light on your positive impact, and support constructive media by becoming a Positive News Brands of Inspiration partner. To find out more, contact: [email protected]